javascript:void(0)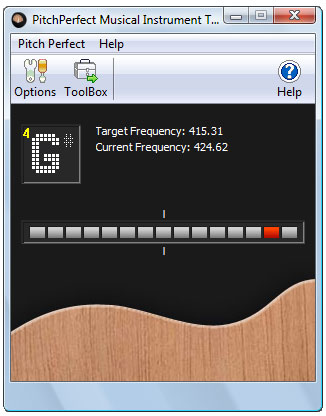 Please feel free to download and make use of this free PerfectPitch Guitar Tuner . Quite an amazing and professionally made digital guitar tuner that works for Windows XP 2000/2003/Vista/2008. I'm sharing this cool app as I found it courtesy of the folks at NCH software.

Some cool features of it(from their web):

Tune to absolutely any note you want.
None of the constraints of conventional tuning patterns.
Highly accurate pitch detection.
Simple and intuitive interface.
Tune your guitar through any available sound input device including Microphone or Line In.
Excellent tool for checking fret board intonation.
Hope it helps you!
DOWNLOAD HERE